This week has been filled with so many blessings!
THANKFUL THURSDAY #839-850
The ability to continue to push towards my goal of #30milesin30days
Having friends compliment me on my photography work
The windy fall days that remind me of the beauty the Lord whispers into the tree leaves
Ice. Cold. Water.
Learning to push through the "I'm bored" feeling while running
Getting to celebrate my best friends wedding this weekend!!!
I'm not 100% sure I'm thankful for this yet but I did jump on the SnapChat bandwagon a couple of days ago. If you're bored or want to entertain me add me @kuwkels
Harvest for kicking off with no kinks!
A couple of my favorite software editing business' for having sales.
A good hour phone call with my mom
Fall colors slowly coming to full bloom
Crisp cold morning runs, they always get me awake and ready to roll for the day
~~~~~~~~~~~~~~~~~~~~~~~~~~~~~~~~~~~~~~~~~~~~~~~~~~~~~~~~~~~~~~~~~~~~~~~~~~~~~~~~~~~~~~~~~~~~~~~~~~~~~~~~~~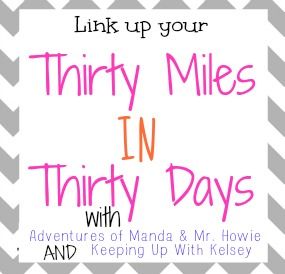 On another note: I wanted to fill you guys in on a super fun link-up that I'm co-hosting with
+Amanda Fehribach
called
Thirty Miles in Thirty Days
. She hosts the weekly link-up and I'm going to start hosting the monthly one with her. I suck at doing a weekly post and it's just as easy for me to do a monthly one so that's the route I choose. You're of course welcome to link up weekly but I'll only post on my blog once a month. I'm excited to start informing you guys on what works and doesn't work for me and my workouts! I try to post on Instagram (follow me @
kuwkels
) about my workout updates but I often lack so I'm hoping to keep myself a little more accountable! Come link up on Monday with me!!