These might be the best idea ever! I have never really been a meatloaf person but my dad and Travis are both lovers of the meaty madness so I thought I'd go out of my bubble and try something just for them. The original recipe I found was from The Two Bite Club and I adapted it a bit to work for me.
Ingredients:
-1/2 tsp olive oil
-1/2 onion (diced)
-1 clove garlic (diced)
-1 cup ketchup
-1 1/2 lbs hamburger
-20 saltine crackers
-2 tbsp mustard
-1 tsp worcestershire sauce
-1/4 tsp ground pepper
-2 eggs
Directions:
1. Preheat your oven to 350 degrees and saute your onions/garlic in the olive oil. Set aside to cool a bit.
2. In a large bow mix together all of the remaining ingredients but leave aside 1/2 cup of the ketchup to use later. I found it easier to just use my hands to mix all the ingredients together. It's all mushy and gross but totally fun!!
3. Spray your muffin tin with cooking spray to prevent sticking and then place portions of meatloaf into each one. I choose not to fill mine as full as it worked to cut down on cook time but feel free to pack those babies in there!!
4. Add 1-2 tbsp of ketchup on top of each "meatloaf muffin" and then throw them into the oven to cook for about 25-30 minutes.
These should freeze wonderfully for a quick supper during harvest or a busy evening of activities! This was a super simple recipe to throw together and I know it'll make it into my cook book. I'm still not 100% on board with the whole meatloaf thing but I'll manage to chomp through them for the love of boy. He seems to enjoy them so I may as well start to enjoy them as well :)
___________________________________________________________________________________________________________
Reminder about the 30 Days of Gratitude link up happening this month. You can choose to post daily and link up each individual day or make a weekly summary post like I do to link up it's totally up to you! I'll be posting my daily list and then the summary over the weekend :)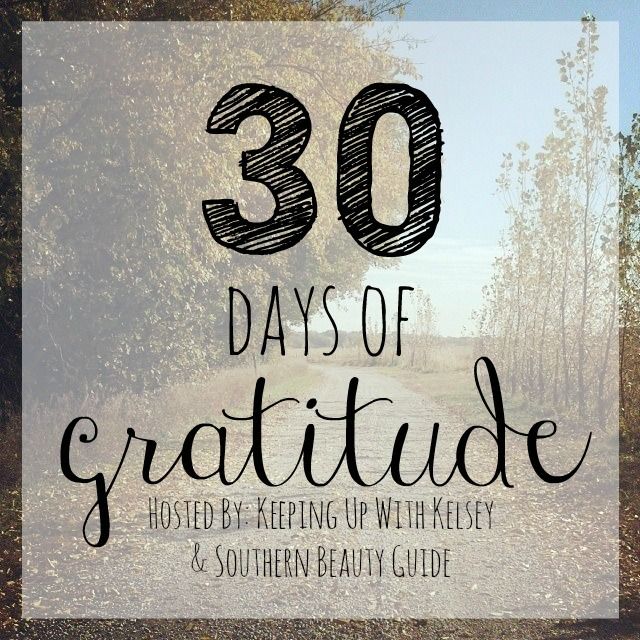 Day 12-
Pandora.
Yes, I've used this often times in my 1,000 gifts list but I don't care. I am forever thankful for my
Country Classics (Dolly Parton)
station, for my
Running Workouts
station, for my
Thrift Shop
station and also my
Country Christmas
tunes. Pandora is what gets me through some tough days, it keeps me in the mood for holidays, it pushes me to run to the pumping beats of Miley and TayTay and yet it also relaxes me and gives me renewed faith on my Christian stations. Thank you to the genius who created such a gem for me to stream music. You deserve a pat on the back!
Check out this awesome sponsor!