Farming On The Four's is baaaack! Eeek I'm so thrilled to be getting back into a routine and writing about the things I love again. So, what has been going on around the farm you ask? A LOT! I'll attempt to summarize it to make it a little easier for you to catch up on.
Trav's putting up a new shed and it's HUGE. I'm talkin like 80' X 150' huge. So big I really can't take a picture to do it justice but here's what it looked like in the process. It's about 90% done meaning we can soon put equipment in it and use the dang thing. I think it's a farmer thing but it wasn't my ideal birthday gift, whatever, I suppose I'll get used to it. My second dad (Bob) bought his wife a tractor for their anniversary present one year, it's gotta be a farmer thing! Basically all that's left to complete on the shed is the doors and adding the electrical work so we have lights in it.
The annual shop party was, as always, successful and I feel so blessed to partake in it with Nerud's each year. I swear each year we don't add to the invite list but for some reason it seems to grow, this year we had so many people that some of the teens choose to eat up in the storage loft. That's A LOT of people coming to celebrate another great year of keeping Spring Creek Repair in business! #blessed The only thing I'm bummed about is I got one picture with my good camera and like five pictures with my phone. Epic fail on my part I guess. Here's what you get outta the deal.
Umm, I didn't realize it until now but I'm kinda baby obsessed, and holding that little chunker didn't change my mind one bit about wanting a baby of my own. As a matter of fact, I still want my twins. Someday, soon?!? ;) No but really, Travis' nephew is the cutest little guy ever!!
<<Say this part in a deep, announcer's voice>> In cattle news today we're happy to report that the first spring calf has dropped and we're anticipating seventeen more little babies to be arriving any day now. Yay we're super excited to kick off the calving season but we're not so much excited that with the temps dropping to a -11 degree windchill that the baby calf died last night. Travis checked him before he left the shop and thought he'd be alright over night but I guess we should have gotten up to go check. Lesson learned, luckily the momma is a good cow and we don't want her to get all depressed that her baby is gone so we found a neighbor who had a calf needing a mommy cause hers died and Trav gladly took the little babe in hopes of making momma happy with a replacement. Here's to hoping the little switch-er-oo will work and momma and baby will get along.
Calving season is fun when it's fall, spring calving just isn't my thing I've realized. I'd much rather cruise on the four wheeler and snap fall calving pictures than have frost bitten fingers come January when the little buggers are dropping. It's funny because looking back to a year ago my Farming On The Four's Post showed that the first calf dropped on the 20th, nearly to the date exactly like this years! That's one of my favorite reasons for blogging, to look back and see what was going on around the farm last year and to see how close dates are for what's going on now and back then.
Last year I mentioned I was excited to see the first bottle calf because I'm ready to name it, this time around I'm not sure I'll be wearing a t-shirt in the picture and I'm not sure on names. I'm starting to realize that if I ever have kids of my own I'm going to struggle with names, I'm not a person who is good at my decision making skills. I struggle naming a calf that, within a year, will be sold off and I'll never use that name again. So, I'm opening it up to you guys to give me suggestions on names, something old fashioned is my style on the name game, specifically classic country singers. Dolly, Dwight, Merle, Betty, those types of cool names!!
The ponies are great! They were moved home a couple months ago and have been bored walking around in the pen. I think they're anticipating spring and fresh grass more than the cows. Big boy Jed has had a callused spot near his front shoulder for a couple years and Travis noticed that there was a small bump growing by it so we contacted the vet and set up a time for him to come check it out. He suggested we extract it and have it tested to make sure it's nothing major. I guess here in a couple weeks I'll updated you with what we find out but for now he seems normal. He must feel all special because not only is the old Leafer (30 year old pony) but also now he get's his own feed with antibiotics in it that he doesn't have to share with Lilly. I swear those three are spoiled brats!
I'm posting a few pictures of them and I'm warning you THEY'RE GRAPHIC so don't look if you're a wussy!
He's doing fine and the cut is actually a lot larger and scarier in the pictures in real life. It's slowed him down a little bit, he's not romping around but I'm sure will be back to 100% health in no time.
They've hauled a couple semi-loads of grain to town over the past week. It's that time of the year that forward contracts are due and when you say you've got the goods, they expect you to deliver them. Forward contracting is a great marketing tool to use on your farm to help spread risks out a little bit but you have to be careful not to forward contract too much because although you may be an awesome grain storage guru there are still some natural causes that can make you loose grain, thus resulting in failing to complete your contract. (Which causes even more stress)
The shop is bustling with business as always, Trav's working on a tractor. It's still not done, but I've learned over time that on the farm, nothing is ever done. There's always fences to mend, animals to feed and women that are complaining we never see the farmers enough. Such is the farm life...
Linking this post up to: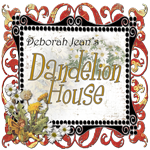 Come vote for me daily! I'd love to run my first full marathon with your help for FREE!
(Plus you could win a free ticket of your own)