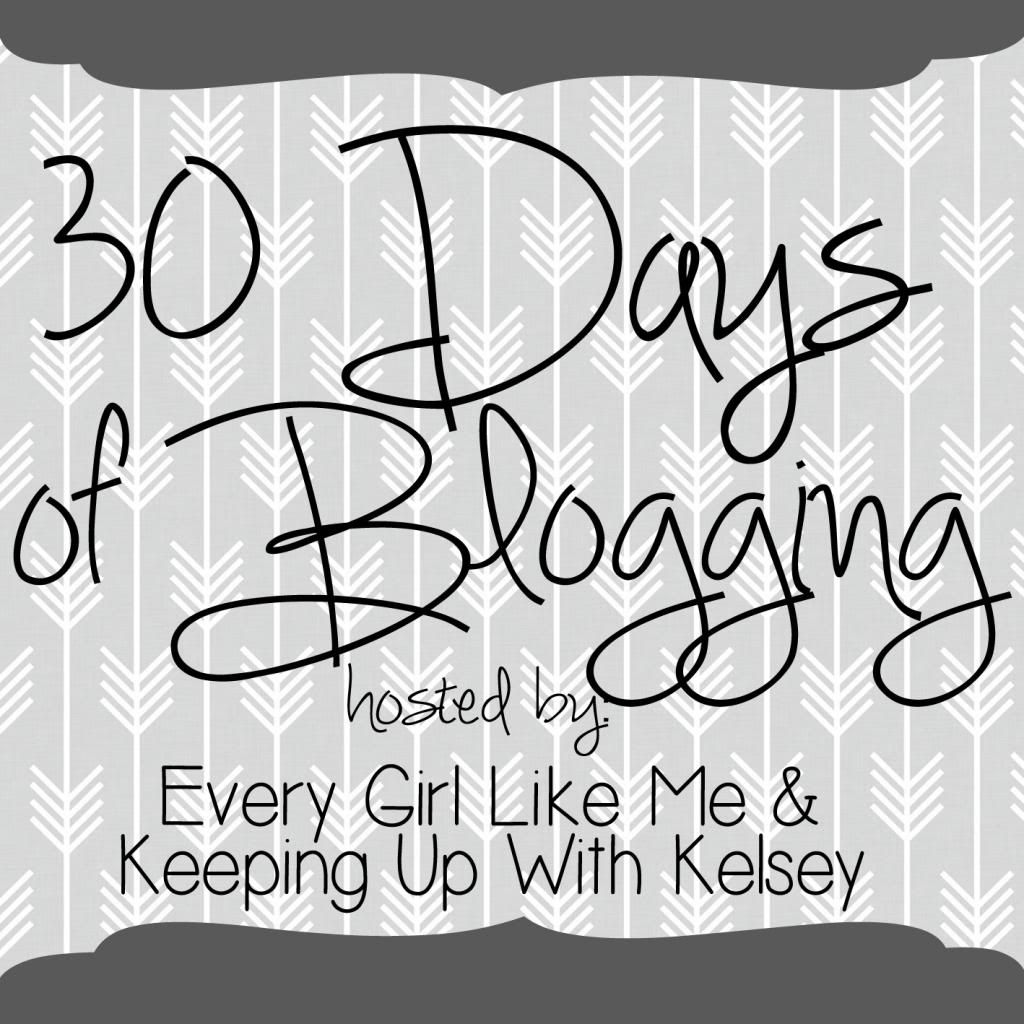 It's the LAST day of our 30 Days of Blogging Series and I am filled with joy and saddness. Joy because I have met A LOT of new friends who I will now continue to stay in check with and keep tabs on but sad because I'm finally getting into the grove of blogging daily and now the prompts won't be there to lead me anymore.
First off I want to say thank you to everyone who has helped participate and co-host. And an extra special thank you to Heather for hosting this wonderful series with me.
WE'RE HOSTING A GIVEAWAY!! Make sure you keep scrolling all the way to the bottom so you can enter to win some fabulous cash from some of our awesome hosts/co-hosts!!
______________________________________________________________________________________________
Is it seriously the end of the month already?! No way! Looking back at my goals at the beginning of the month I'm pleasantly surprised to see how well I did. Let's check in and evaluate them...
1. Log the full thirty miles in thirty days this month!! Well, let's just go ahead and assume I won't run 20.79 miles tomorrow so this one sucked and I didn't hit this goal... I really keep telling myself to do it but I just need to do it! Epic. Fail. (womp, woooomp)
2. Add FOUR new items to DirtRoadDesigning. So, my shop now has eight items in it! I know I may have hit my four this month but I want to continue to add items to it. Right now they're mostly just business items for a photographer but they could easily be used for other things. My Photo-A-Day template is pretty bomb and I have been using it this month each day so far and I love it. I want to turn my photo a day calendars into a book at the end of the year. This will work perfectly for that idea!
3. Sell more clutter and donate the rest. I met up with at least five people and even donated a handful of farmer boy's hats to a friend! We're both learning to live even more clutter free and the feeling is so freeing! I was proud of Trav for giving away almost 20+ hats, mostly ones he's received through giveaways or vendors he deals with. I don't get the obsession with needing a hat when you have 30 at home you never wear but I suppose it's like my tennis shoe addiction. I'm still working on getting rid of things but if you're up for it, go check out my for sale items (find the link on the right hand side of the blog) and let me know if you find something you need :)
4. Continue to work on organization. Well, here's the "before" and "after" pictures of our basement from this past weekend. I'd say I get a gold sticker for this one! Not only did I completely clean up our basement but I also tackled a few other areas, I went through our dysfunctional tupperware drawers, I cleaned out the fridge, I organized my desk (finally) and I even attempted to declutter our catch-all drawer. I'd say I'm doing pretty good on this one!
5. Get my 2014 Yearbook Up To Date. Yup, fail. I'm ok with a fail on this one too. Mostly I blame it on my computer and my lack of internet working. Maybe I should just borrow my mom's laptop and internet to upload the pictures and then worry about organizing the yearbooks later. Otherwise, I considered making the book pages completely in photoshop then just uploading the completed pages to my MixBooks account.
So, overall I completed three out of five. In the mathematics world that's over half so therefore I feel as if I accomplished what I was set out to do! The other two could have been completed but sometimes you just have to give up and know you're working on things. Keep an eye out, I actually might make this goal thing into a monthly link-up for us!!
______________________________________________________________________________________________
This last week of the month we're going to "mix it up" and invite ALL of our co-hosts back for a final thank you to everyone who helped to make this past month a success! It's been an absolute blast getting to know each and every one of you guys! :)
HOSTED BY:
CO-HOSTED BY: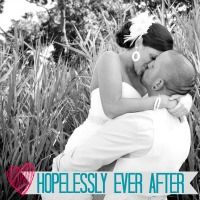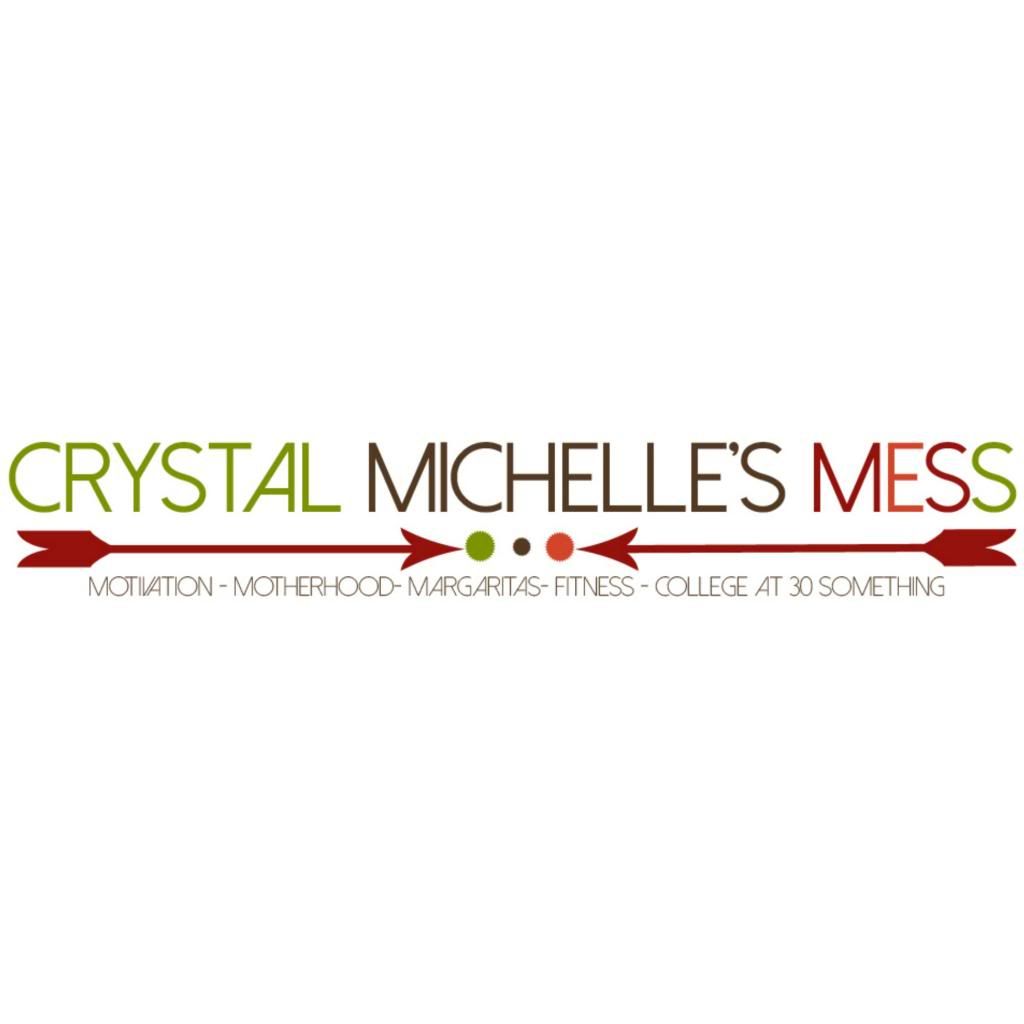 ______________________________________________________________________________________________
Thank you again for participating! Me and Heater have future plans for a couple holiday #30DoB link-ups and we'd love to hear what you thought of this past month! What new prompts should we create?!
RULES:
1. Follow your hosts Keeping Up With Kelsey & Every Girl Like Me
2. Follow the whole months weekly co-hosts Three Sisters & Us, Hopelessly Ever After, Crystal Michelle's Mess, Keeping Up With Ashley & Cody, Hello Felecia

(PS- We still have a few spots available for NEXT WEEK for co-hosts)

3. Post the button onto your blog post so others can come link up as well

4. Link up your post below and look around at others blogs!

5. If you use Instagram of Twitter, tag us! #30DoB



______________________________________________________________________________________________
GIVEAWAY TIME
As an extra special thank you to those who have participated we've had some of the lovely hosts and co-hosts put together a little cash to give away to our readers. Follow the prompts below to be entered to win some paypal cash to spend on whatever you'd like!
a Rafflecopter giveaway
______________________________________________________________________________________________
We made it! Check out this month's link-up posts below along with the link-ups that everyone added. What an amazing month we've had!
1. Tuesday- Your Goals For The Month
2. Wednesday- Your Biggest Fear
3. Thursday- What Makes You... You!!
4. Friday- These Are A Few Of My Favorite Things, About Spring
5. Saturday- Share Your Favorite Workout Routines (And Why You Love Them)
6. Sunday- Your Favorite Sunday Routine Or Thing To Do On Sundays
7. Monday- What Do People Not Understand About You?
8. Tuesday- Your Favorite Photograph And Why
9. Wednesday- April Is Poetry Month, Share Your Favorite Poem
10. Thursday- Where Do You See Yourself In 10 Years? (Include Photos As A Challenge)
11. Friday- Did You Ever See Yourself Doing What You Do Today?
12. Saturday- Favorite Style of Blogging (Pictures, Quotes, Tutorials, Recipes)
13. Sunday- Share A Recipe, Book, or Product That You've Recently Tried
14. Monday- Biggest Pet Peeve
15. Tuesday- Share Your Date Night!
16. Wednesday- What Did You Give Up
17. Thursday- Thankful Thursday
18. Friday- Biggest Insecurities
19. Saturday- Favorite Quote
20. Sunday- HAPPY EASTER! Your Easter Traditions
21. Monday- 21 Facts About You
22. Tuesday- Who Are Your Blog Besties?
23. Wednesday- Wordless Wednesday
24. Thursday- Thirsty Thursday! What Are Your Favorite Drinks?
25. Friday- Songs You Love/Hate
26. Saturday- Greatest Life Lesson
27. Sunday- Spring Bucket List
28. Monday- FREEBIE! (Write Your Own Prompt!)
29. Tuesday- Favorite 30DoB Prompt
30. Wednesday- April 30DoB Goal Review + GIVEAWAY ANNOUNCED
Want to try out the new Bulu Box for just $5/month?
Click below and use the special promo code to get started!!