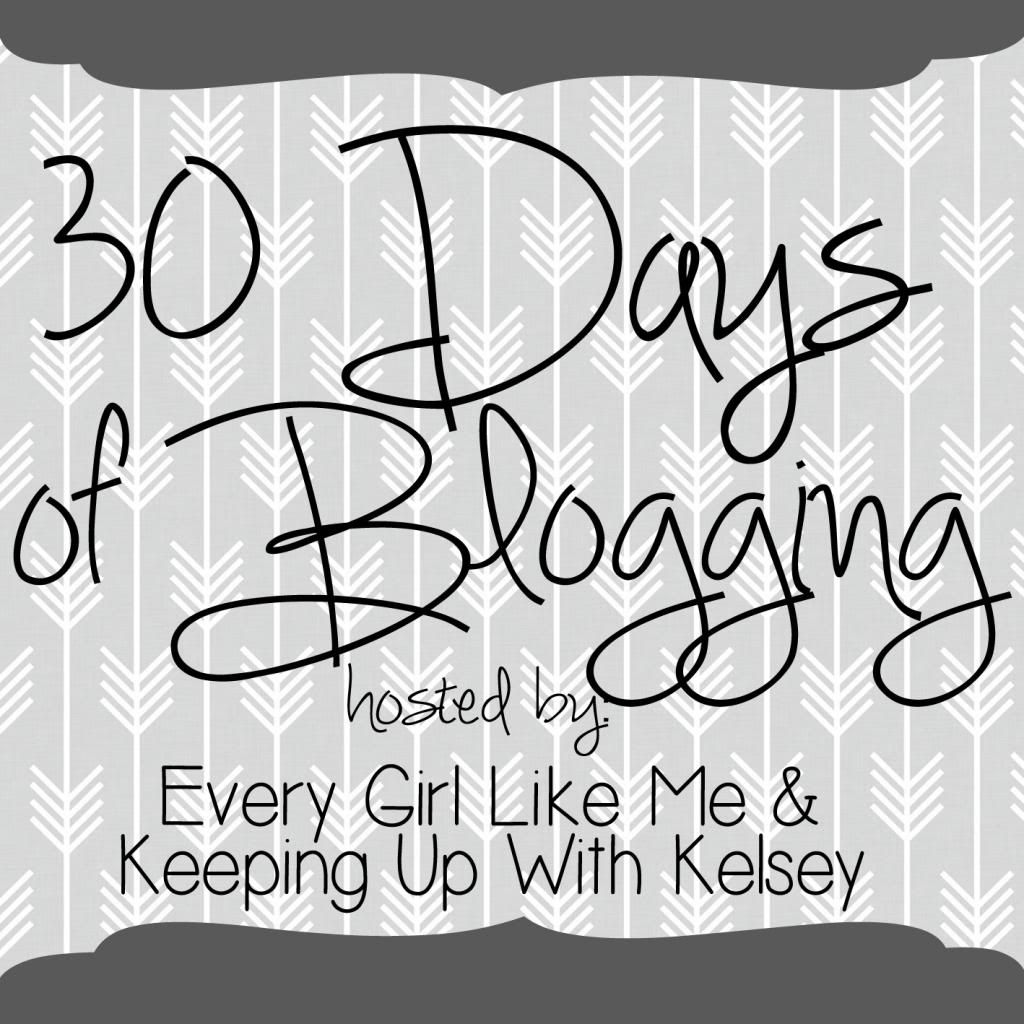 Officially welcome to the April kick-off of 30 Days of Blogging! I'm so excited to be doing this and I'm even more so excited for me and Heather from Every Girl Like Me to be able to see your link-ups and read more about you over the next month! I'm really hoping that you'll choose to join in with us. Even if you choose to only link-up a few times a week I'm excited to see what you have to say :)
And don't worry if you still want to view my normal posts for the month I'll be posting them later in the day. I still will do my product reviews, running updates and hopefully start getting back into my Farming On The Four's posts. I really do miss those updates the most. They mean the most to me and I really want to track them towards the end of the year!
______________________________________________________________________________________________
Jeez! What a terrible one to start out with!
Me + Goals = Whoomp Whoomp!!
I almost always SUCK at reaching goals but I guess I'll take a hack and get rolling and really try to focus on setting them and achieving them. Here's the list:
1. Log the full thirty miles in thirty days this month!! With the weather getting nicer and me having a little more free time there is no excuse besides lack of ambition. I've been majorly lazy and it's time to nip that little issue is the butt before it gets worse. I really want to find a new way to create a link-up to encourage people to log miles and get active, I've been throwing around ideas for awhile but I haven't set anything up yet. With the lack of involvement in the 30in30 I feel like maybe soon is my time to really branch off and start doing my own link-up. Just not really sure what direction I really want to focus quite yet...
2. Add FOUR new items to DirtRoadDesigning. Ya, it's not a majorly high goal but aren't you supposed to set achievable goals? Ya! So, why not start small and focus on quality products rather than start big and flop. I'm currently trying to really focus on adding photog type products to my store but I eventually want to add more items for bloggers as well. Right now my favorite item for everyone to use is my Photo-A-Day (there's two so check both out) template pages! They're awesome for everyone and I'm personally using them to keep track of my photos this year. I didn't start of 2014 with a goal of documenting my life in pictures throughout the year but looking through what I had I was surprised to see that I could pretty much fill up each day with at least one photo. They'll be added to a 12x12 book and then printed and placed on my coffee table as a look book for friends and family.
3. Sell more clutter and donate the rest. Easy, it's all in a giant pile in our spare room waiting to get listed or donate on swap groups. I am terrible about holding onto objects because of memories, sometimes they're as small as I wore a shirt to something special and although I don't fit into it or it's not my style anymore I still hold onto it. Same with things I get as gifts, if I get something I'd never use but don't want to get rid of it for fear of hurting someone's feelings who bought it for me I won't. It's silly and I need to move on. Time to spring clean and get ready for a season of clutter freeing my life :)
4. Continue to work on organization. I'm known to be OCD about a lot of things but I still can't find a system I really love at this point. I've created some great list ideas, and I've finally found a cement way to track what needs to be done with each photog session I'm doing but nothing has really sunk in for my list making skills. I loved using WunderList App and for awhile I was great at it but then it had a glitch and wasn't working 110% so I quit that. Now I'm back to trying it and hoping it'll help me this month to stay on top of things!
5. Get my 2014 Yearbook Up To Date. Um, I've tried really hard to get these books done in an orderly fashion but I'm so behind it's really not even funny. Like so behind that I'm on October of 2012 and STILL not done with that book. 2013, ya well, that's maybe a few days into January... Hoping to stay on top of it and off the bat get a start on my 2014 book so it's ready to roll come December 31st this year. I like the idea of pulling together all of my social media posts and important blog posts so I can look back and see what's happened over the past year. I've also added a few new things in this years book. My biggest decision is if I want to go to the extreme of scanning in all of our Christmas cards from friends and any birthday cards we've received over the past few years. I mean, it'd be cool to see them, and then I'd have an excuse to let go of them and throw them away but I'm worried people will call me OCD and really think I'm a nut for going that extreme. Thoughts?
So that's it. I refuse to add any more goals because I really want to achieve these and do great at getting them all check off my list. Wish me luck!
______________________________________________________________________________________________
HOSTED BY:
CO-HOSTED BY: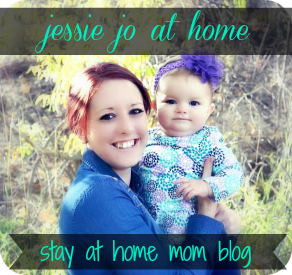 ______________________________________________________________________________________________
Now tell me about your goals, I want to know what you have in store for April! Any big ones or all tiny ones like me? Don't forget to link up with us and tell us what your plans are for the month! We're excited to see your goals and cannot wait to see your daily blog posts about life :)
RULES:
1. Follow your hosts Keeping Up With Kelsey & Every Girl Like Me
2. Follow your weekly co-hosts Jessie Jo At Home & Three Sisters & Us
(PS- We still have a few spots available for co-hosts)
3. Post the button onto your blog post so others can come link up as well
4. Link up your post below and look around at others blogs!
5. If you use Instagram of Twitter, tag us! #30DoB
______________________________________________________________________________________________
If you need a refresher here is this week's link-up posts:
1. Tuesday- Your Goals For The Month
2. Wednesday- Your Biggest Fear
3. Thursday- What Makes You... You!!
4. Friday- These Are A Few Of My Favorite Things, About Spring
5. Saturday- Share Your Favorite Workout Routines (And Why You Love Them)
6. Sunday- Your Favorite Sunday Routine Or Thing To Do On Sundays
Keep an eye out, I'm going to create a list for the entire month so you can really get ahead of the game and post them all at once if you really want. Bonus points to the person that does too!!
Come vote for me daily! I'd love to run my first full marathon with your help for FREE!
(Plus you could win a free ticket of your own)