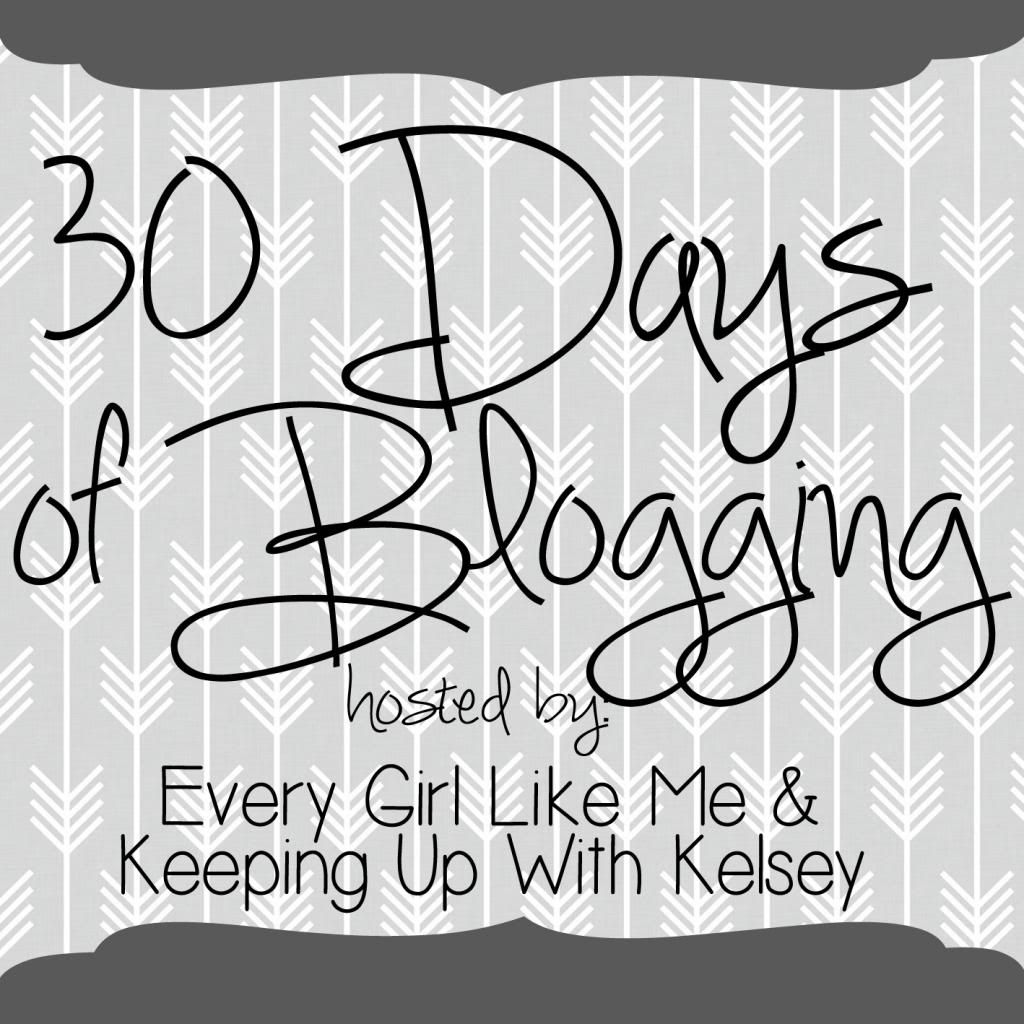 Welcome everyone! To those who are new jump on in! No need to back track and catch up on what you've missed (unless of course you want to, then by all means please do). Grab the button and blog about today's question. We love including newbies and are excited to see what you have to say each day!
______________________________________________________________________________________________
HA! You thought I abandoned you guys didn't you!? Well, the answer is no, but I also want to point out and I'm extremely thankful for scheduling posts because if it weren't for me finishing up some posts earlier this week I promise I would have pooped out here recently! Life's just been crazy, but I'm learning to embrace crazy and just roll with it.
Well I've done a few blog reviews on box subscriptions and this week I'll be doing a few more to play catch up but seriously you guys, I highly suggest signing up for Bulu Box. I love mine, PLUS if you follow the link below and use my code you get the box for half off, I'm talkin like $5 total, that's cheap! So, click here and type in BULUGAN065 to get 50% off any box subscription. You can thank me later for the discount, the products are totally worth it. And the fact that if you fill out the survey's you get reward points to cash in make it even better. You can earn free products just for being active. I'm saving mine up to cash in on some new energy drink mixers for when I go running. Also, the reason why I like these so much is because you have the option to choose what type of box you're getting. I choose to get the normal one but I like the idea of being able to choose a weight loss box for those who are wanting to see what's all out there. I love that they have a questionnaire you can fill out to customize the box more towards you, helps to get a feel of the type of products they recommend towards you! And of course I love that they're a Nebraska based company ;)
Another product I'm totally loving on right now is anything running or fitness related. I'm dying to get a polar watch or the UP by Jawbone but until I really have an income I just cannot do it. I considered just doing it but the frugal side of me always jumps all over those thoughts and declares that I'm not allowed to. My reasoning for needing one is that I'm constantly wanting to find out why I suck at sleeping. I honestly relate most of it to stress but I'm beginning to wonder if this slick little gadget could tell me why I'm not sleeping better at night. I toss and turn and wake up at least five or six times every night and it takes a good half hour to fall back asleep. I also really want one because I run, and it tracks my running and heart rate and all that jazz, PLUS it syncs with my running software. That's the main reason I'm swooning over these puppies drooling for one. Here's to hoping that September (my birthday) comes quickly, or, if by chance, you blog buddies decide to reward me for blogging every day you're more than welcome to get it for me too! ;)
So it's asking for a recipe, well, one that I'm super excited to pull out and use again this summer is my Zucchini Pie recipe. I've also loved it but I find that I love it even more so when they zucchini's are fresh from my own garden. I hate buying over-priced produce and the store bought zucchini's are always so tiny and expensive so the only time I ever make this recipe is in the summer. The reason I'm loving this recipe is because it's major simple, I'm talkin, like even I can do this recipe without any assistance simple... Ya, it's that easy!
And one last quick product review. Books.
Right now I'm actually in search of a few new books to read. I've got half of What Women Fear by Angie Smith read and I'm about five pages into In Search of The Proverbs 31 Man by Michelle Hammond. I love reading Christian books but I'm also up for anything fun. I finished up a few books about WWII and loved them. I might have found a new niche of books to read! I'm normally not one who goes out of my element often for different genres so this is big folks...
So there you have it ladies and gents! My list of loves lately. Short, but still an hour before the midnight deadline. Sorry I was a slacker today. I suck, I know :)
______________________________________________________________________________________________
HOSTED BY:
CO-HOSTED BY: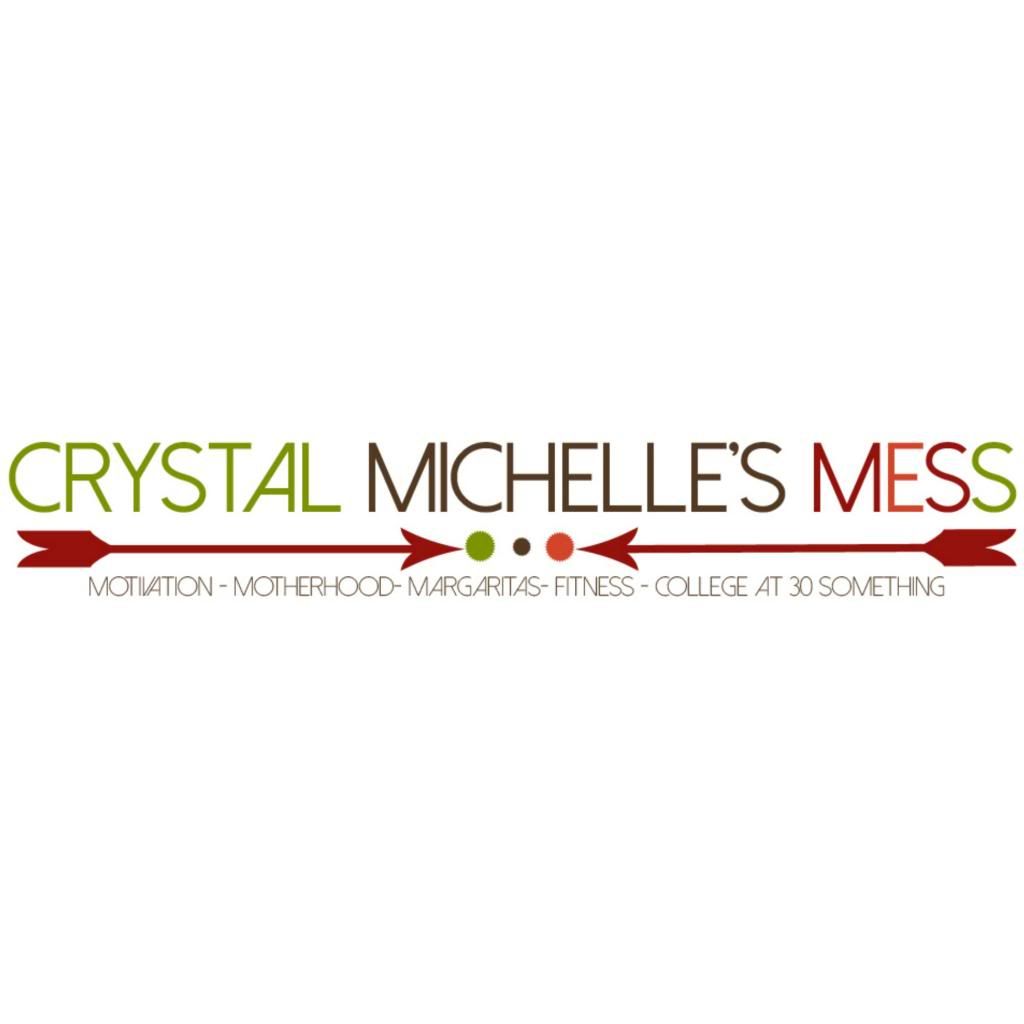 ______________________________________________________________________________________________
Now it's your turn to link up with us! I'm excited to see what you're linking up with us! This is a great way to gain exposure and to meet other bloggers as well!
RULES:
1. Follow your hosts Keeping Up With Kelsey & Every Girl Like Me
2. Follow your weekly co-hosts Crystal Michelle's Mess & Keeping Up With Ashley & Cody
(PS- We still have a few spots available for NEXT WEEK for co-hosts)
3. Post the button onto your blog post so others can come link up as well
4. Link up your post below and look around at others blogs!
5. If you use Instagram of Twitter, tag us! #30DoB
______________________________________________________________________________________________
If you need a refresher here is this month's link-up posts:
1. Tuesday- Your Goals For The Month
2. Wednesday- Your Biggest Fear
3. Thursday- What Makes You... You!!
4. Friday- These Are A Few Of My Favorite Things, About Spring
5. Saturday- Share Your Favorite Workout Routines (And Why You Love Them)
6. Sunday- Your Favorite Sunday Routine Or Thing To Do On Sundays
7. Monday- What Do People Not Understand About You?
8. Tuesday- Your Favorite Photograph And Why
9. Wednesday- April Is Poetry Month, Share Your Favorite Poem
10. Thursday- Where Do You See Yourself In 10 Years? (Include Photos As A Challenge)
11. Friday- Did You Ever See Yourself Doing What You Do Today?
12. Saturday- Favorite Style of Blogging (Pictures, Quotes, Tutorials, Recipes)
13. Sunday- Share A Recipe, Book, or Product That You've Recently Tried
14. Monday- Biggest Pet Peeve
15. Tuesday- Share Your Date Night!
16. Wednesday- What Did You Give Up
17. Thursday- Thankful Thursday
18. Friday- Biggest Insecurities
19. Saturday- Favorite Quote
Keep an eye out, I'm going to create a list for the entire month so you can really get ahead of the game and post them all at once if you really want. Bonus points to the person that does too!!
Want to try out the new Bulu Box for just $5/month? Click below and use the special promo code to get started!!