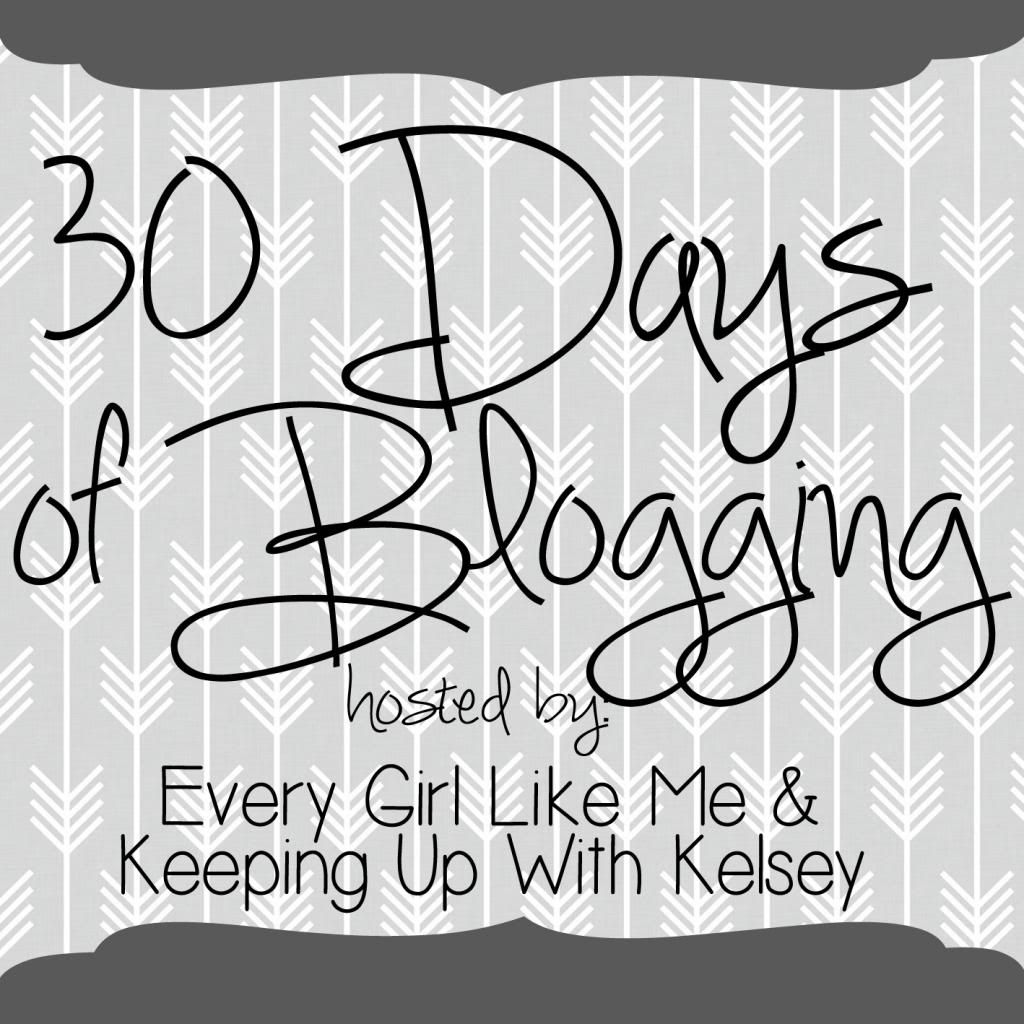 Welcome everyone! To those who are new jump on in! No need to back track and catch up on what you've missed (unless of course you want to, then by all means please do). Grab the button and blog about today's question. We love including newbies and are excited to see what you have to say each day!
______________________________________________________________________________________________
Well this one's a little awkward for me...
We don't really do "date nights."
Like...
Not at all.
Um, I honestly can't even tell you of a time that we've ever actually done a date night!
So how can I exactly write about this prompt if I don't have any tips or ideas to share? Well, what I'm going to do is give you reasons WHY we don't do date nights and how it works for us.
It saves us money! That seems like the most logical one right? Yes, it's true, by not going out to eat once a week it saves us a ton of moola. But it can cause feelings of jealously when I see everyone else out getting wined and dined. I've learned that jealously is totally normal and with me doing everything to fit in 24/7 these feelings will arise. Learning to stop compare my relationship to those around me is what's really the bottom line. Some people do dates, we choose not to.
We don't have to get dressed up. YES! This is hands down my favorite reason to not go on dates. Because, lets-be-honest. At the end of the day no one wants to come home, shower and then put their hair up and face back on again. I come home and like to embrace the sweats and bra-less tee look. I'm actually wondering why there aren't some restaurants that don't encourage this attire. It's trending I bet soon ;)
We are reminded daily of our love. Our analysis is because there is no need to eat out to tell each other that! I think that sitting at home watching junk reality tv and laughing about how our lives feel normal is enough that going out to eat, or being in that awkward beginning stages of dating really doesn't need to happen at this point in our lives.
We act like children. Yes, we'd probably get kicked out of most places because most the time we're acting like kids and horsing around. From making toys into dirty objects, to fighting over who gets the last piece of dessert we're childish. Straight up, need to be separated and keep it down kids. We're both ok with it of course, and I love dating someone with my maturity level but it does have it's downfalls, like going out in public.
We're too tired to go out. #guilty It's actually become a major issue when we go to movie's because Boy tends to fall asleep, and when he sleeps, he snores. So, needless to say, whenever we go to movie's we try to get an early movie, which runs into daylight hours, which runs into time spent working on the farm. It's just a hard thing to do. So, we usually just avoid it and stay home.
We're both too frugal to fork over $50/weekend. Yes, this goes with the saving money one but if you start going on dates you'll soon realize that without coupons or free concerts date nights tend to get expensive. Maybe I'll try to set up a post about ways to save money and go on dates at home in the future but take my word for it that by the time you drive somewhere, park it, eat, drink and get all mushy it's just as cheap to stay home... and eat lots of cheap ice cream and junk food!!
So to answer this prompt and put all rumors to bed. Yes, we don't do date nights and we're still just as happily in love as all those other couples. I'm not saying dates aren't a good thing, if we went on one once in awhile it'd be fun, but we just choose not to.
We live within our means, we hang out at home and we quite often find ourselves just as happy, if not happier as any other couple. It works for us, we don't need over priced dinners to prove our love.
______________________________________________________________________________________________
HOSTED BY:
CO-HOSTED BY: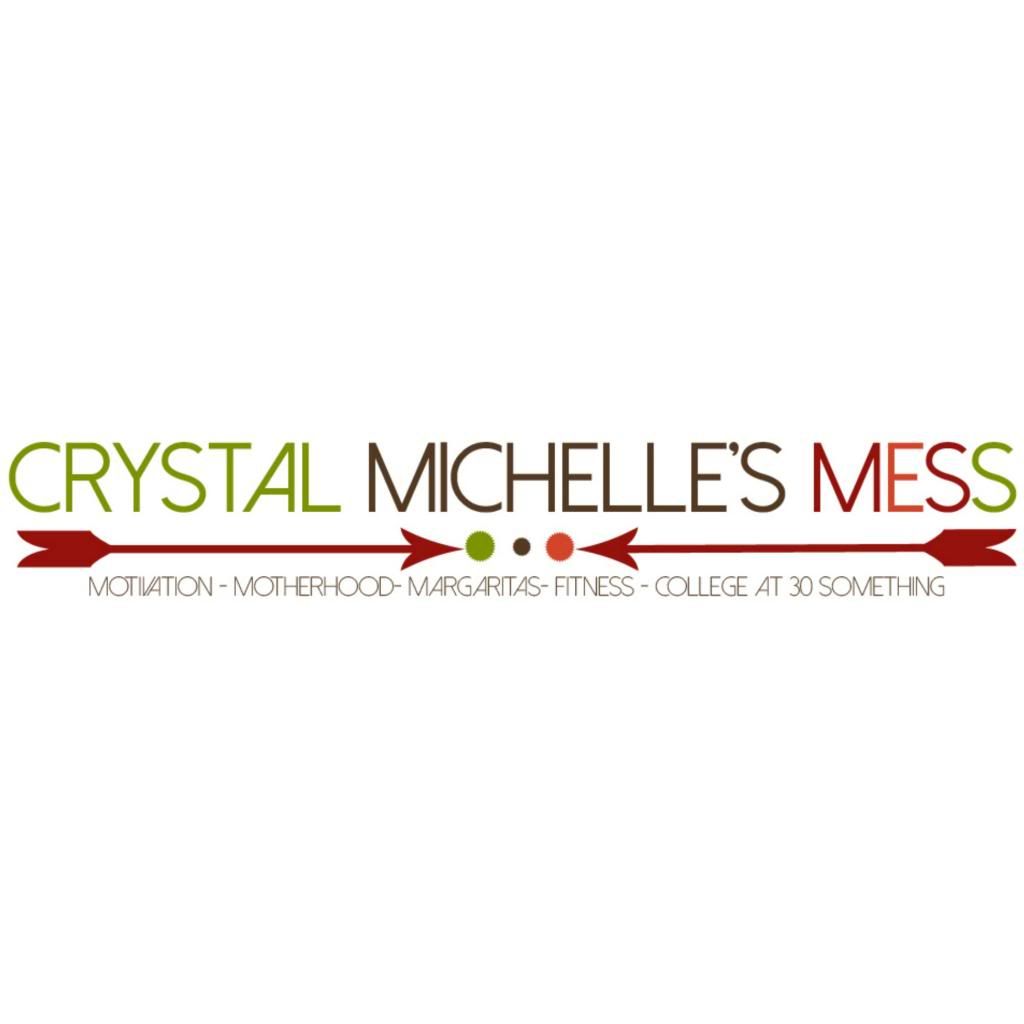 ______________________________________________________________________________________________
Do you guys do date night? I'm not saying it's bad, just saying we choose not too! I'd love to hear what you guys do :)
RULES:
1. Follow your hosts Keeping Up With Kelsey & Every Girl Like Me
2. Follow your weekly co-hosts Crystal Michelle's Mess & Keeping Up With Ashley & Cody
(PS- We still have a few spots available for NEXT WEEK for co-hosts)
3. Post the button onto your blog post so others can come link up as well
4. Link up your post below and look around at others blogs!
5. If you use Instagram of Twitter, tag us! #30DoB
______________________________________________________________________________________________
If you need a refresher here is this month's link-up posts:
1. Tuesday- Your Goals For The Month
2. Wednesday- Your Biggest Fear
3. Thursday- What Makes You... You!!
4. Friday- These Are A Few Of My Favorite Things, About Spring
5. Saturday- Share Your Favorite Workout Routines (And Why You Love Them)
6. Sunday- Your Favorite Sunday Routine Or Thing To Do On Sundays
7. Monday- What Do People Not Understand About You?
8. Tuesday- Your Favorite Photograph And Why
9. Wednesday- April Is Poetry Month, Share Your Favorite Poem
10. Thursday- Where Do You See Yourself In 10 Years? (Include Photos As A Challenge)
11. Friday- Did You Ever See Yourself Doing What You Do Today?
12. Saturday- Favorite Style of Blogging (Pictures, Quotes, Tutorials, Recipes)
13. Sunday- Share A Recipe, Book, or Product That You've Recently Tried
14. Monday- Biggest Pet Peeve
15. Tuesday- Share Your Date Night!
16. Wednesday- What Did You Give Up
17. Thursday- Thankful Thursday
18. Friday- Biggest Insecurities
19. Saturday- Favorite Quote
Keep an eye out, I'm going to create a list for the entire month so you can really get ahead of the game and post them all at once if you really want. Bonus points to the person that does too!!
Want to try out the new Bulu Box for just $5/month?
Click below and use the special promo code to get started!!