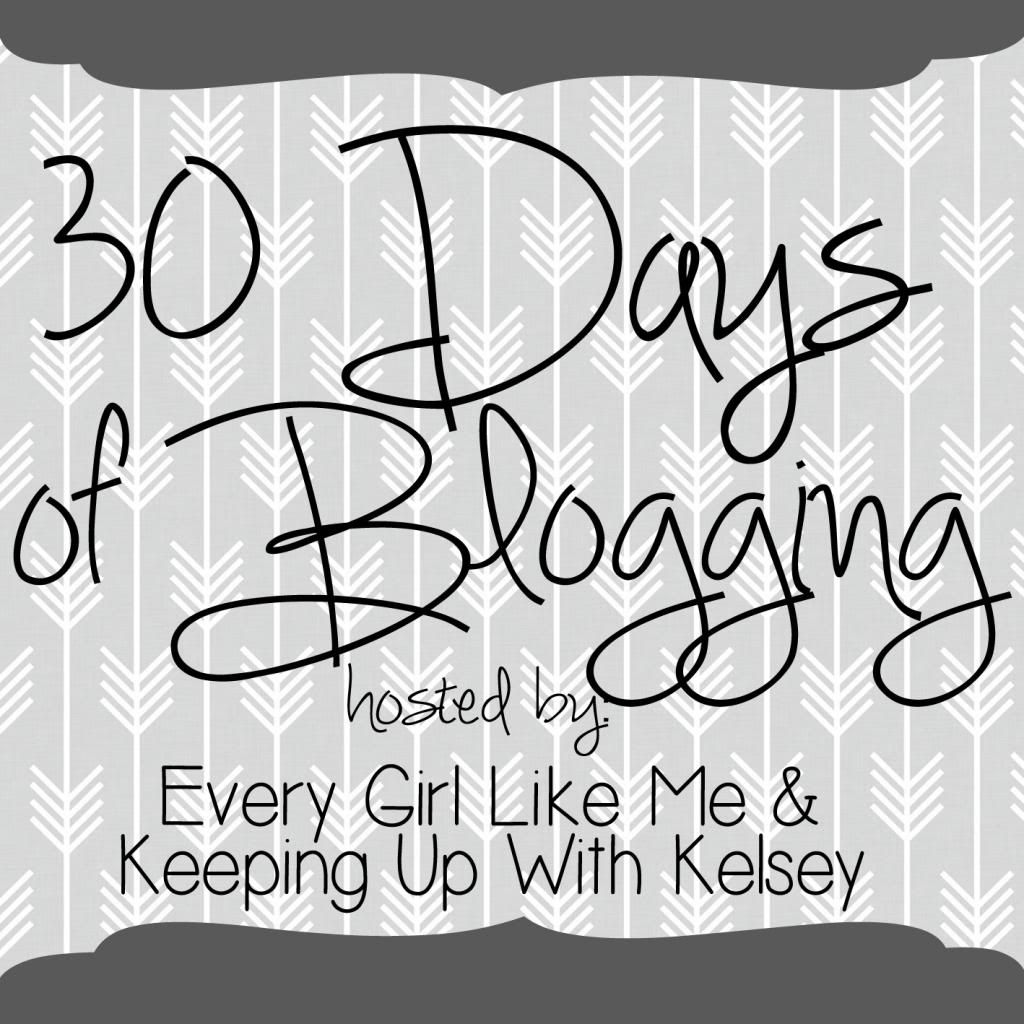 Welcome everyone! To those who are new jump on in! No need to back track and catch up on what you've missed (unless of course you want to, then by all means please do). Grab the button and blog about today's question. We love including newbies and are excited to see what you have to say each day!
______________________________________________________________________________________________
Wow this is a tough one for me.
I'd have to say some of my biggest insecurities involve my perception of what others think of me.
I am insecure about saying the wrong thing and offending someone. This, I feel, is my biggest insecurity. I feel this way because I'm insecure mostly about my personality. Most people would agree that I'm a totally bubbly, always positive, crazy fast talking, out going person. Most people would also agree that I have a very well put-together attitude and I'm always pushing my own limits to strive to be better and achieve bigger dreams.
But those same people really don't realize that I'm just a good actor and actually the "real me" is insecure and wants to just make everyone happy. #RealLifeIssues
I am insecure about never being good enough. I'm not good enough for a $XXk salary, I suck at team sports and will never be the MVP, I cannot (for the life of me) play music like my amazingly talented dad... These insecurities may sound tiny but they're things that do roll around in my brain. Now I realize that I'm not going to excel in everything I do but I strive to be the best version of me that I can be. So these thoughts to cross my mind once in awhile.
I know there are others who are super talented in one area but then lack in another. I consider myself well rounded and actually enjoy knowing a little bit of everything, I feel I can educate myself on many subjects and then have a wider range of friends because of it than focus on one thing and only have a few friends who are obsessed with that one subject. Maybe it relates to the people pleaser part of me?! Who knows at this point!!
I am insecure about my future. I want to excel and be a role model for young ladies who don't think they can conquer the world on their own. I want to show the people who doubted me that you can become your own boss and own a company. I think this goes right along with never being good enough. I just worry way too much for my own good!!
I am insecure about my looks. Alright, you're rolling your eyes at this point right? Well, you're more than welcome to but hear me out!! I weigh 107 pounds right now. No reason to be worried about weight what-so-ever. Buuut, I'm more worried about my fitness than anything. That 107 pounds isn't toned/defined muscle. That's the problem I have with it. I don't want to lose weight, I want to gain muscle. Another issue with my "looks" is that I feel I'm not with the in crowd when it comes to fashion. I see my blog buddies all doing these style reviews and I drool at how simple the looks they put together are and get so frustrated that I cannot, for the life of me, pull these things off!
Looking at my list above I've come to realize that my life is not perfect. I will always have a sense of insecurity and that's ok. It's ok to be scared of the unknown. But it's never ok to quit or give up on life because you're too scared to try.
There's just a mini-list of my insecurities. I'm really loving these prompts because they're opening me up and making me talk about things I would have never posted about on my blog beforehand. I was just talking to a friend (hi Sam!) the other day about how these prompts have made me realize that blogging can and is fun. It doesn't have to be a perfect post on a recipe, or a product review. Your posts are about you! Post what you want and own this piece of blog land :)
______________________________________________________________________________________________
HOSTED BY:
CO-HOSTED BY: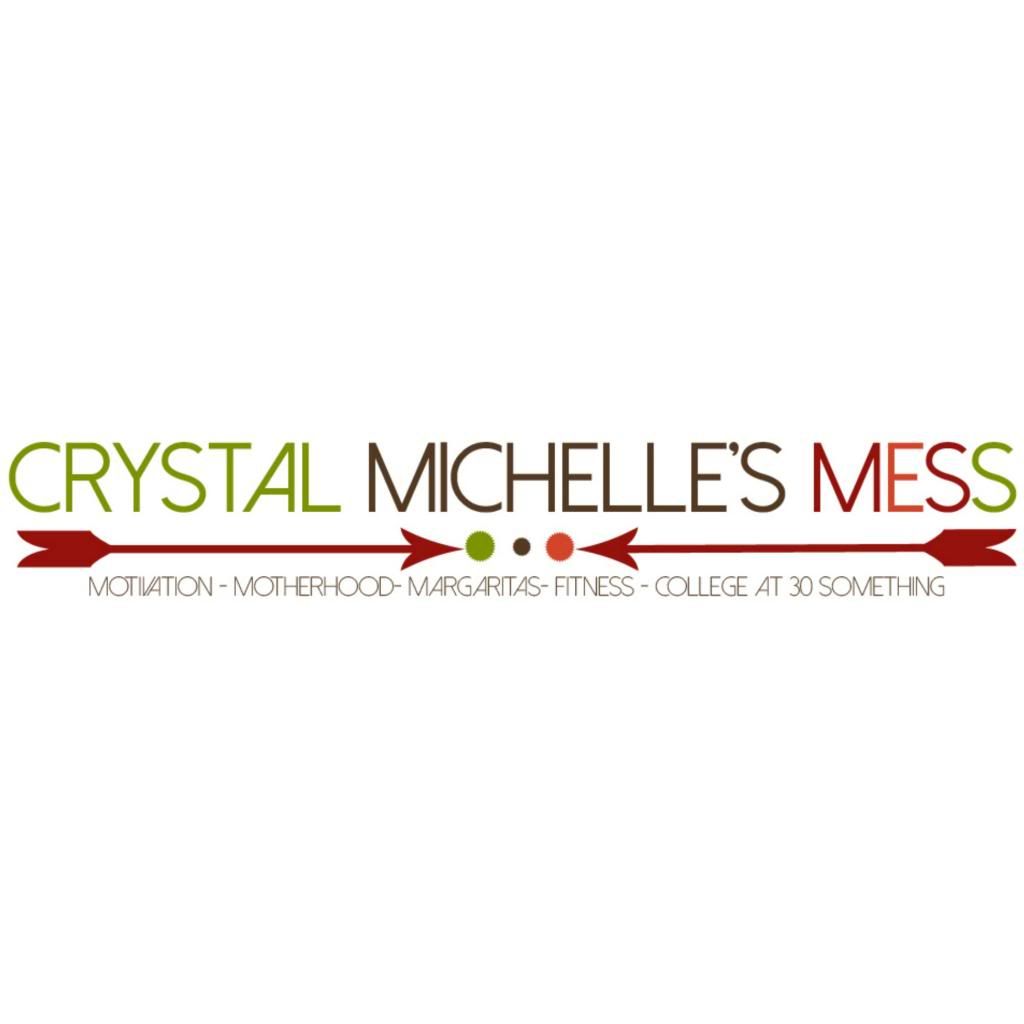 ______________________________________________________________________________________________
So there's my short list, but keep in mind my list is drawing near 1,000 already and I'm super excited!
RULES:
1. Follow your hosts Keeping Up With Kelsey & Every Girl Like Me
2. Follow your weekly co-hosts Crystal Michelle's Mess & Keeping Up With Ashley & Cody
(PS- We still have a few spots available for NEXT WEEK for co-hosts)
3. Post the button onto your blog post so others can come link up as well
4. Link up your post below and look around at others blogs!
5. If you use Instagram of Twitter, tag us! #30DoB
______________________________________________________________________________________________
If you need a refresher here is this month's link-up posts:
1. Tuesday- Your Goals For The Month
2. Wednesday- Your Biggest Fear
3. Thursday- What Makes You... You!!
4. Friday- These Are A Few Of My Favorite Things, About Spring
5. Saturday- Share Your Favorite Workout Routines (And Why You Love Them)
6. Sunday- Your Favorite Sunday Routine Or Thing To Do On Sundays
7. Monday- What Do People Not Understand About You?
8. Tuesday- Your Favorite Photograph And Why
9. Wednesday- April Is Poetry Month, Share Your Favorite Poem
10. Thursday- Where Do You See Yourself In 10 Years? (Include Photos As A Challenge)
11. Friday- Did You Ever See Yourself Doing What You Do Today?
12. Saturday- Favorite Style of Blogging (Pictures, Quotes, Tutorials, Recipes)
13. Sunday- Share A Recipe, Book, or Product That You've Recently Tried
14. Monday- Biggest Pet Peeve
15. Tuesday- Share Your Date Night!
16. Wednesday- What Did You Give Up
17. Thursday- Thankful Thursday
18. Friday- Biggest Insecurities
19. Saturday- Favorite Quote
Keep an eye out, I'm going to create a list for the entire month so you can really get ahead of the game and post them all at once if you really want. Bonus points to the person that does too!!
Want to try out the new Bulu Box for just $5/month?
Click below and use the special promo code to get started!!