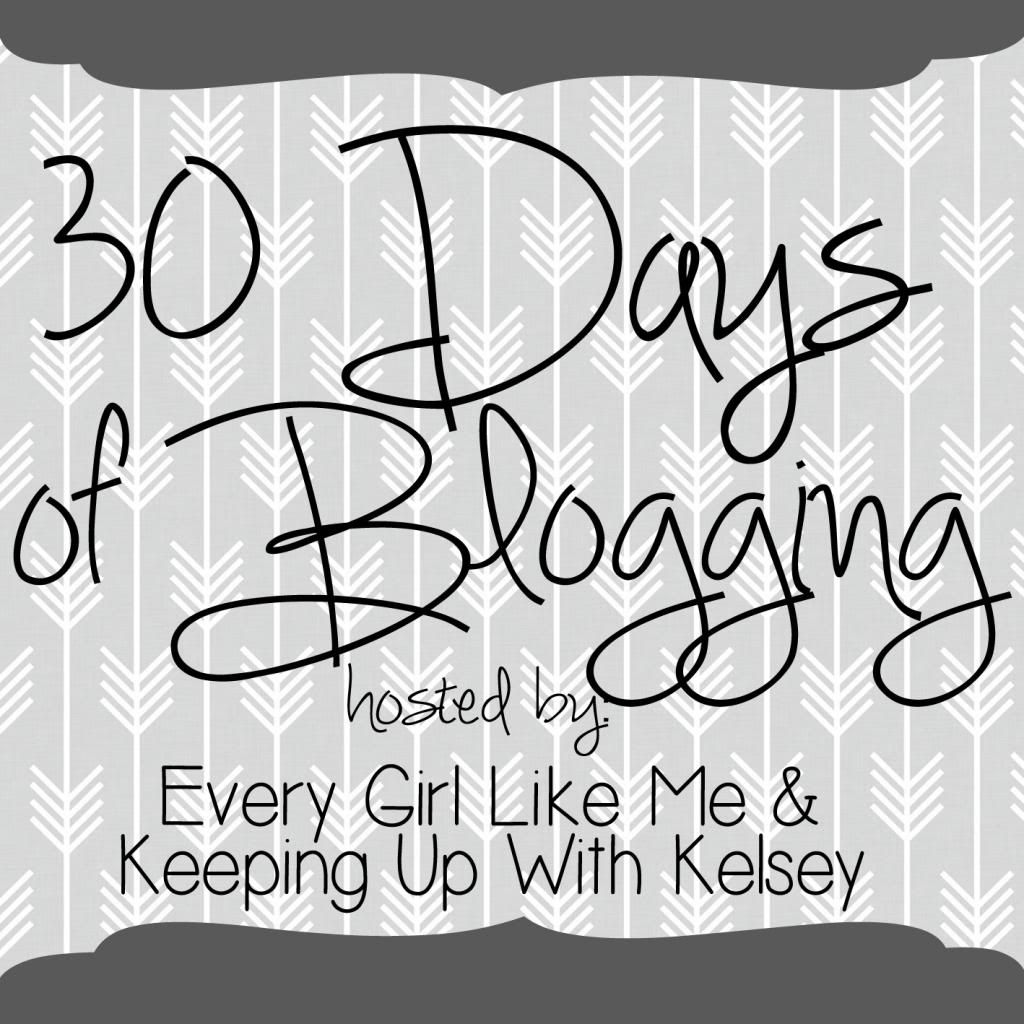 Officially welcome to the April kick-off of 30 Days of Blogging! I'm so excited to be doing this and I'm even more so excited for me and Heather from Every Girl Like Me to be able to see your link-ups and read more about you over the next month! I'm really hoping that you'll choose to join in with us. Even if you choose to only link-up a few times a week I'm excited to see what you have to say :)
______________________________________________________________________________________________
I really have a lot of fears so this is a tough subject for me! I hate talking to others about this type of stuff so I guess bear with me and try to keep up as I might jump around a lot. I struggle constantly with worry and fear which adds unnecessary stress to my life but I really don't know how to rid myself of all the anxiety without going to a doctor and getting put on meds. I've avoided taking that measure but I really do have a lot of anxiety and think it might be needed in the future.
I'd say the biggest fear in my life right now is the fear of not being able to financially provide for myself. It's time to talk real with you guys, I quit my job over four months ago and I have not had a "real" income since then. It's extremely stressful, considering Christmas and two vacations were in the mix over these past four months. I look at my bills and freak out knowing that if I were to die I'd have a small amount of debt I'd leave for family to pick up. Not my style nor to I ever want to admit to others that I need help.
So with the fear of debt comes the fear of needing to depend on someone else. I feel I got myself into the situation and there's only one way to get myself out.
Work.
It's hard finding a job. It's hard finding something I love in my area. Jobs are getting more scarce and unemployment rates are continuing to climb. Fun fact: unemployment rates in Nebraska is at 3.9%. I never imagined after two college degrees and five years of accounting experience under my belt that I'd be where I'm at today. It's almost embarrassing to admit it but it's all true.
Another fear that I have is the fear of getting hurt or watching a loved one pass away in a tragic accident. Yes, a little over the top, but I get often worry about it even though I know there's not a single thing I can do to change God's plan. This is probably actually a totally common fear considering most people don't like change or the thought of dying. Mine mostly stems from the fact that I get really emotional over death, I've witnessed a fair amount of death in my life and I cope with it totally differently each time. The latest struggle was asking God why my family was the one to make the decision to take someone off life support. I prayed prayers of yes/no but eventually I realized I needed to pray prayers of God giving us the answer. Eventually, God fixed it all and choose to take her with him. I felt more at peace with it once we made our decision and she woke up, then God choose the exact time to take her instead.
I really don't want to continue on with this tough subject, it's too real and scary for me. So instead, I'll end it with another fear that's probably a silly one: I fear people find my blog boring and actually never read it. #MyFearsAreReal
______________________________________________________________________________________________
HOSTED BY:
CO-HOSTED BY: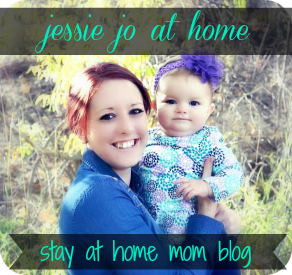 ______________________________________________________________________________________________
Do you guys have fake/real fears?! Do you guys really read the ol blog anymore? My numbers continue to climb but the lack of comments makes me wonder if you're really out there! Don't forget to link up with us and tell us what your plans are for the month! We're excited to see your goals and cannot wait to see your daily blog posts about life :)
RULES:
1. Follow your hosts Keeping Up With Kelsey & Every Girl Like Me
2. Follow your weekly co-hosts Jessie Jo At Home & Three Sisters & Us
(PS- We still have a few spots available for co-hosts)
3. Post the button onto your blog post so others can come link up as well
4. Link up your post below and look around at others blogs!
5. If you use Instagram of Twitter, tag us! #30DoB
______________________________________________________________________________________________
If you need a refresher here is this week's link-up posts:
1. Tuesday- Your Goals For The Month
2. Wednesday- Your Biggest Fear
3. Thursday- What Makes You... You!!
4. Friday- These Are A Few Of My Favorite Things, About Spring
5. Saturday- Share Your Favorite Workout Routines (And Why You Love Them)
6. Sunday- Your Favorite Sunday Routine Or Thing To Do On Sundays
Keep an eye out, I'm going to create a list for the entire month so you can really get ahead of the game and post them all at once if you really want. Bonus points to the person that does too!!
Come vote for me daily! I'd love to run my first full marathon with your help for FREE!
(Plus you could win a free ticket of your own)